We cordially invite you to become an UGLA member
Joining the Uptown Gay and Lesbian Alliance is easy and just a few clicks away. Memberships are available in four levels (Student, Individual, Couples, & Business) and are good for one (1) year. Please scroll below and click on the membership you wish to purchase or renew. For your convenience, you can pay for your membership through our secure PayPal portal. If you would prefer to mail in your payment, you can do so by making your payment out to "Uptown Gay and Lesbian Alliance"  and mailing it to: UGLA P.O. Box 65111 Los Angeles, CA 90065
We also offer the option of purchasing a Non-member subscription, good for one (1) year, to our monthly UGLA Newsletter. UGLA members write, edit, format and mail the Newsletter, which is distributed the 1st of every month. The newsletter covers UGLA's activities, information on local events, and also and contains advertisements.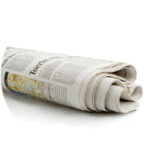 Non-member email subscription to the LGBTQ+ News ($10)
Click to fill out Application
If you would like to advertise in our UGLA Newsletter, visit our Newsletter Page for rates and ad sizes.
Privacy Notice: We respect your privacy and will not release, sell, or publish any of the information you provided in your registration. All information is solely used for verification, payment processing, and for purposes of contacting you or sending you e-mail communications based on your request for information.